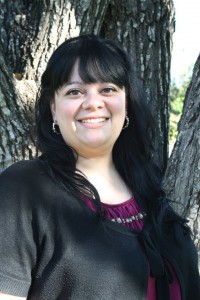 Director: Veronica Gonzales
After working at the Cypress location of Building Rainbows for more than 14 years, Ms. Gonzales became Director of the Tomball location upon its opening in January 2012.
Ms. Gonzales can be reached at buildingrainbows.tomball@gmail.com.

Assistant Director: Rebecca Tieck
Becky Tieck has been a part of the Building Rainbows family since 2008 (Cypress location). She joined the Tomball location in August of 2012. Mrs. Tieck has experience with toddlers through School Agers and has her Associate's Degree in Early Childhood Education. She enjoys spending time with her husband and four children, volunteering at her church, and meeting new people.
Mrs. Tieck can be reached at buildingrainbows.tomball@gmail.com.
Our Owner: Steve Sandweiss
Steve came to play at Building Rainbows in 2007. After working with the "big kids" in the corporate world, Steve wanted to spend more time with his own family. Mr. Steve is a Cardinals baseball fan and enjoys traveling. He has three teenage children of his own with two in college and one still in High School. Mr. Steve owns other schools in the Katy area including Tiger Land Child Care and Grandma's House Child Care and West Oaks Private Pre-School.